Puppies born on August 21, 2011


Sire: GCH Mystique's Finding Neverland - "THRILLER"

Dam: CH Regency's Hoochie Coochie Rose - "HOOCHIE"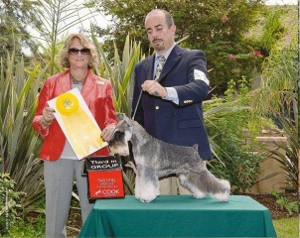 Scroll down to see the progress


Day -1


Can you believe I have 8 puppies in here?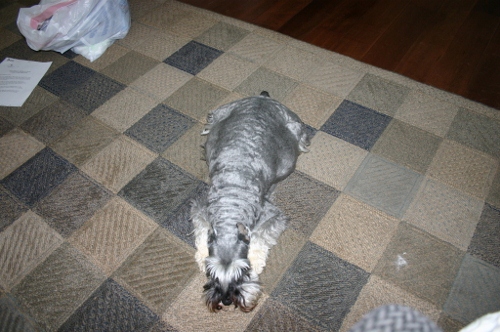 Day 1


Believe it or not!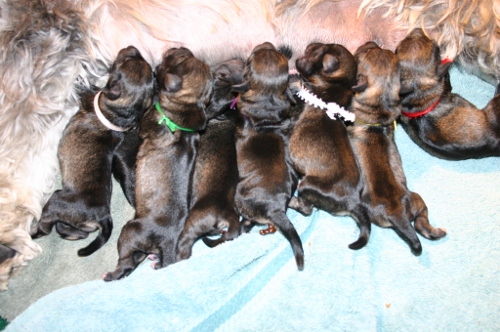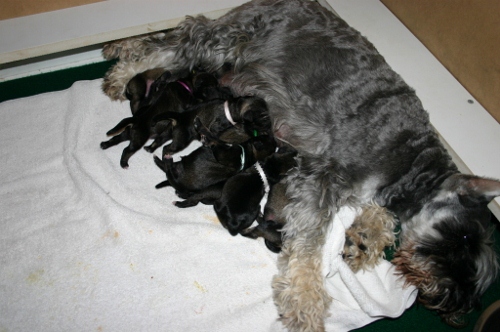 1 Week


1 week and growing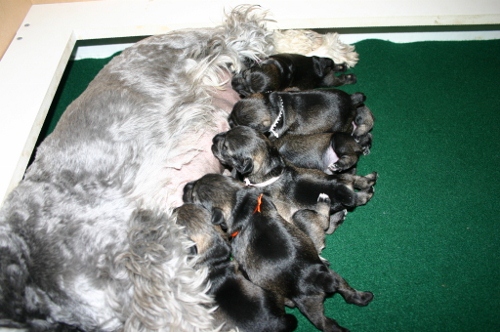 Got Milk?






2 Weeks



Mom's eating 4 times per day which is 4 times

more than she normally eats!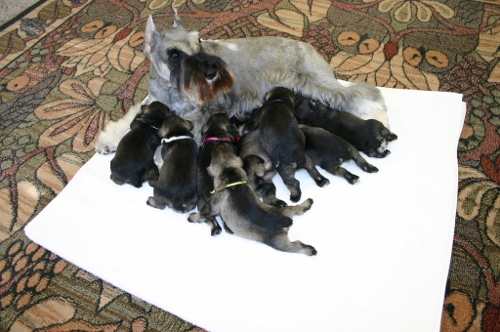 Freshly bathed...boy mom smells good!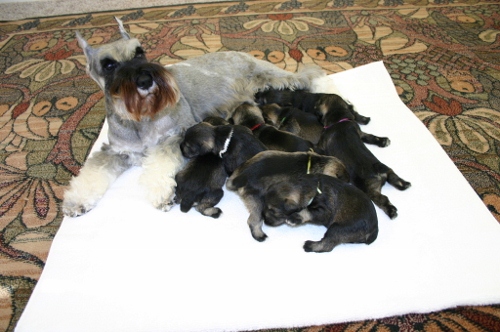 3 Weeks


Yes, this is the good life.







Milk demand is high!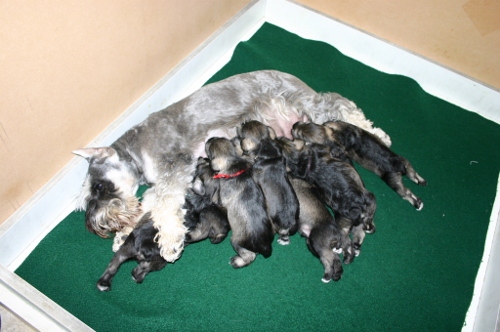 So Fina helped her mom with 4 of the pups!






Mmmmm, that was good!







4 Weeks



Life is still good this week!





5 Weeks


8 is enough.....






......But 12 is even better!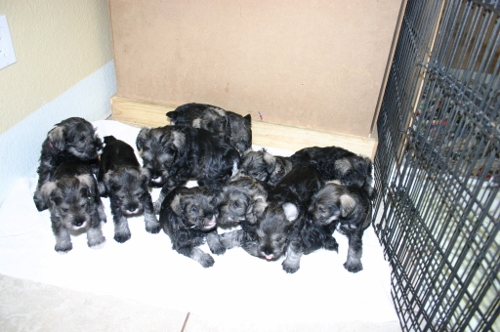 Fina and Hoochie's puppies together for the first time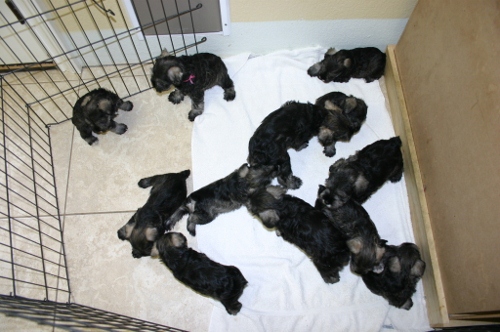 We are now eating mush.....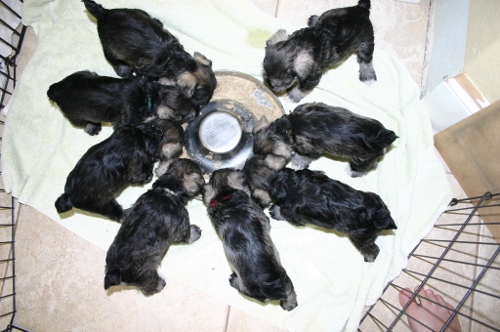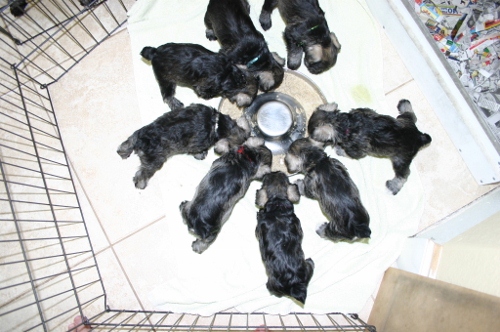 .....But still get a meal from Mom and Sis!

Dad watching over the operation intently